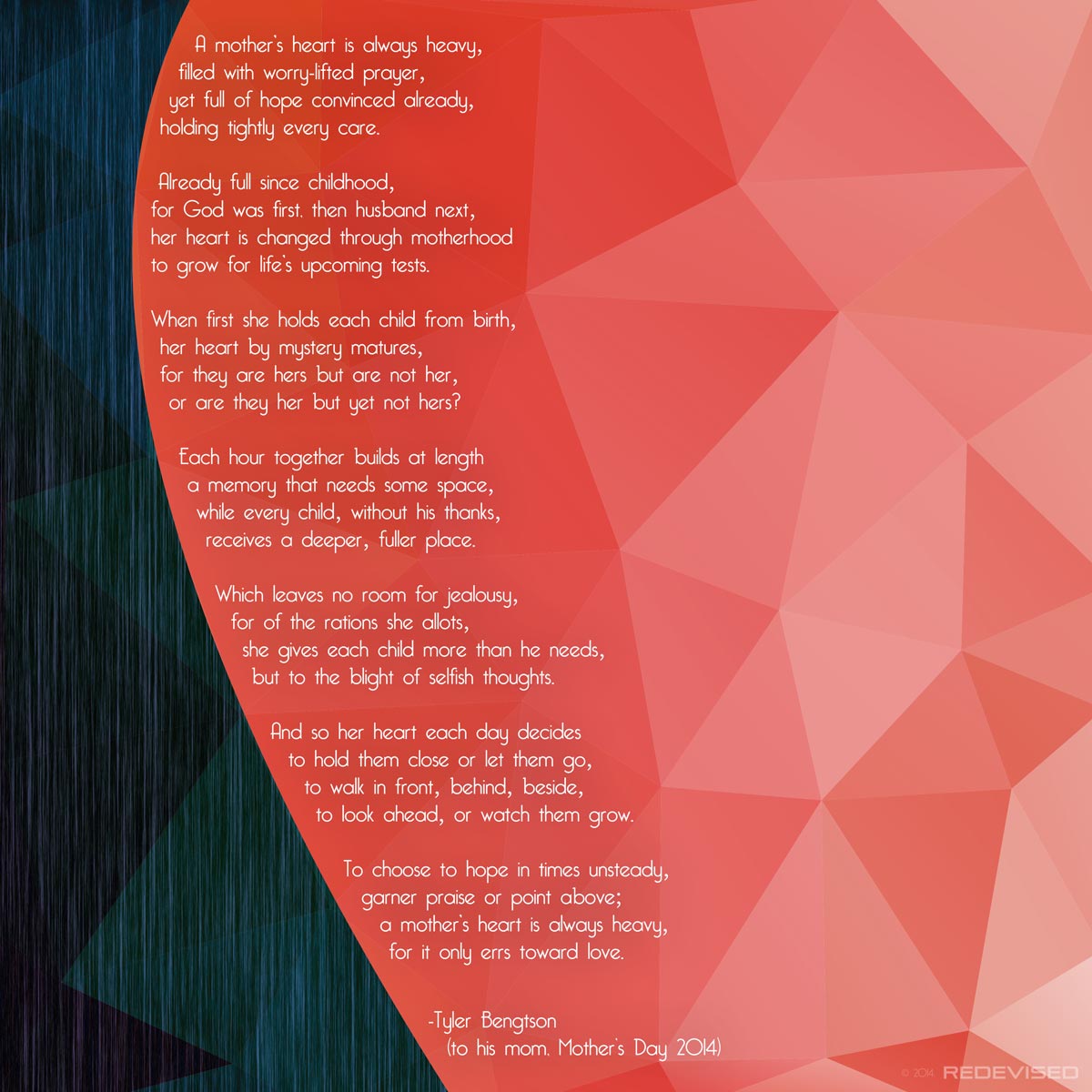 I love my mom. Each Mother's Day, instead of giving her more stuff that takes up space in the garage, I've sought to give her something more meaning and real, something that only takes space in the heart. This year I wrote her this poem.
It has been a challenging year for my family–a refining year that has shown how deep and pure our love is for one another. That makes for heavy hearts, which we all have, but none more than my mother.
A mother's heart is always heavy,
filled with worry-lifted prayer,
yet full of hope convinced already,
holding tightly every care.
Already full since childhood,
for God was first, then husband next,
her heart is changed through motherhood
to grow for life's upcoming tests.
When first she holds each child from birth,
her heart by mystery matures,
for they are hers but are not her,
or are they her but yet not hers?
Each hour together builds at length
a memory that needs some space,
while every child, without his thanks,
receives a deeper, fuller place.
Which leaves no room for jealousy,
for of the rations she allots,
she gives each child more than he needs,
but to the blight of selfish thoughts.
And so her heart each day decides
to hold them close or let them go,
to walk in front, behind, beside,
to look ahead, or watch them grow.
To choose to hope in times unsteady,
garner praise or point above;
a mother's heart is always heavy,
for it only errs toward love.
-Tyler Bengtson
(to his mom, Mother's Day 2014)